See You July 6th, 2019!
We'll Be Out On The Water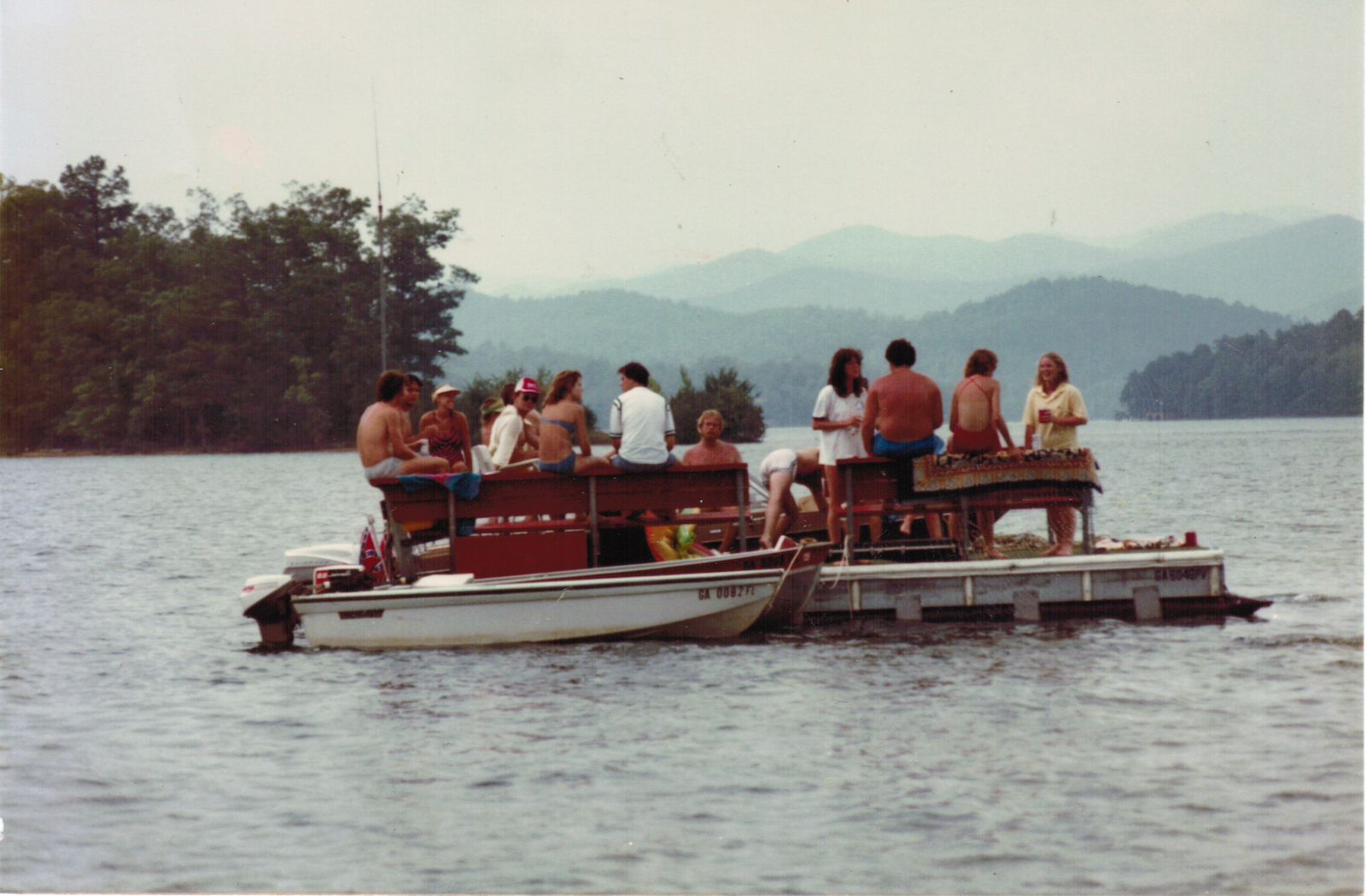 Hal Rhoad and friends on the infamous Party Barge in 1978
Quick Details
What: Boat-Accessible Fireworks Show
When: 9:30 PM July 7th, 2018
Where: South End of Billy Goat Island
Donate: Suggested $50 per family
If you would like to experience this night with us, there are a few things you should know beforehand.
The only way to actually see the fireworks show is by boat or from a boathouse on Lake Burton with a view of Billy Goat Island (we shoot off from the southern tip).
We ask that boat drivers maintain a courtesy no-wake policy when traveling to and from the show.
Keep reading for our rain policy and some FAQ's and answers.
Our History
Long before the promenade of boats motored through the thick July twilight—before the pyrotechnics screamed across the sky or the explosions echoed like ancient drums throughout the mountains—a young man pitched an idea on a tennis court.
"What if we raised money for a 4th of July fireworks show—we could shoot off the island in the middle of the lake, and everyone could drive their boats out to go watch?
A young Hal Rhoad had been asked by Mason Whitney to take over the annual summer fireworks show he started 5 years previous, for his wife's 50th birthday. He suggested a mailer to the homeowners and when Hal let his father, Guy Rhoad, in on the idea, Guy proposed an additional plan of action…
We are 100% community-funded with no sponsors and grateful for every last one of you.